Take Advantage of This Month's Current Offers
Ford Blue Advantage: Confidence at Every Turn
Experience the benefits of Ford Blue Advantage! Each Ford Blue Advantage vehicle features a limited warranty, multi-point inspection, 24/7 roadside assistance, and FordPass™ Rewards Points.
FROM THE PARENT OF TRANSPARENT PRICING.
After revolutionizing the auto industry with Clearly Better Car Buying in our showrooms, we've taken our radically transparent pricing and hassle-free experience online and elevated the buying experience yet again.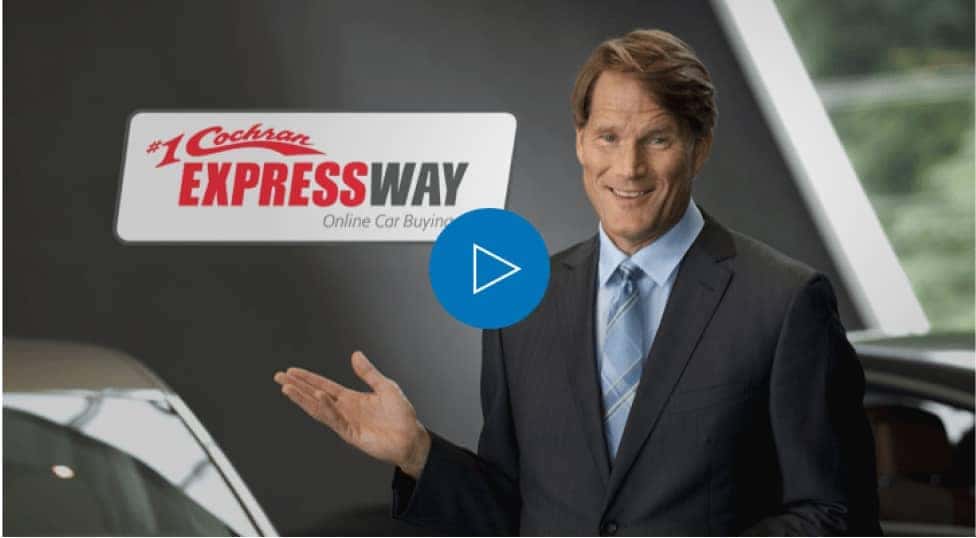 Explore Expressway
We're Here For You
#1 Cochran Ford of Allegheny Valley always puts customers first!
Don't take our word for it: Read our reviews and see what everyone is saying.
I recently purchased a car at Cochran and was really impressed by the friendliness of the staff and how knowledgeable they were about the vehicles I was looking at. I picked a 2012 Chevy Cruze and am so happy with my purchase, the car is exactly as they described it, it runs great and was clean inside and out when I picked it up. My sales associate James was extremely helpful and made the process as a first time car owner painless. I definitely recommend Cochran to anyone looking to purchase a car especially first timers like myself.
The sells person Terry Weston was very friendly and did not pressure you. He talked you through every thing you wanted to know. Every one was really friendly.I would recommend the dealer ship to any one.
Nico from #1 Cochran was great. Amazing service at the service department! He took care of my vehicle and provided 5 star service at every step!
Chris George is great to deal with. I had my Ram in for 60000 mile service. Flushed engine coolant, flushed brake lines and changed fluid in front and rear differentials. They even washed it and vacuumed the interior. Nice people to deal with and they won't rip you off.
My experience was great at #1 Cochran Ford. They had the exact vehicle I wanted, my sales rep was awesome and helped me every step of the way, and everything was done in a timely manner!
Everyone was awesome. We started the conversation about a new car with our favorite sales guy, Gabe (who sold us our Tucson at Cochran Hyundai South Hills). He and manager Eronn got us connected with Ken at the Ford dealership when we decided we wanted an Explorer. Ken made it easy to order exactly what we wanted. No haggle, no hassle. When we picked it up, Jason, Logan and Ellie were all super helpful. We love the car and the service can't be beaten.
Justin Taylor @ #1 Cochran in Natrona Heights made our purchase experience one that was exceptional and informative from start to finish. Upon arriving at dealership, Justin made himself available to us. We test drove 2 vehicles and chose the second, a Chrysler 300. He answered all of our questions thoroughly. We were happy with the timeframe it took from beginning to end. Will definitely recommend #1 Cochran and Justin to family and friends.
My experience with this dealership was great from start to finish. The salesman was very helpful with every little question I had and made sure I was happy with my experience.
I just bought a 2014 jeep. I financed my jeep through my credit union and had zero issues. It went very smooth. The jeep had a few issues, but the dealership made sure everything good before taking it home. I had good experience with the saleman. The customer are treated good. They treat the customer very fairly and make sure they are taken care of. I would definitely recommend going to #1 Cochran!
Service department work missed pickup time deadline but the team went 100% over the needful to correct the error. They went miles beyond to correct this I will be goin gback for more work in teh future.
Not necessarily a review of CCJDR, but of a salesman from there. Tim Simendinger was great again! 3rd purchase from him in the last 4 years. He was great in helping me out of a car into a Ford. He worked with myself and Ken Greene to help me get the best deal on my Maverick order. This will be my first car to not have Nick Miller, my first sales guy, not involved. Glad to still be a part of Cochran.
Best experience I have had to date.Went above my expectations, service was through, and completed as expected, facility was clean and orderly, and treated me professionally. thought full and even curtious to my grandson. WELL DONE!!!!!
Had a recall performed on my car. Michael in service was very helpful getting the work done and answering my questions. I have both of my cars serviced here and will continue to do so.
Great experience. Everyone from Service Reception to Sales to Financing was top notch. They took care of me and most importantly they took care of my car. Inspection and oil change were done quick, and Sales and Financing were lightning fast with the paperwork. I would recommend the team at #1 Cochran for all your automobile need!
I needed an oil change and didn't have much time. I was initially told that it would take 45 minutes to an hour. I explained that I needed it done as quickly as possible because I had to pick up my wife from her doctor's appointment. They took it right in and I was out of there in 30 minutes. They even vacuumed the interior. Bunch of nice guys in the service department. Also, the new waiting room is clean and comfortable. 👍
Justin went out of his way to be helpful. He even had a jeep driven in from Johnstown over an hour away so I didn't have to wait for one to come in. Would highly recommend Justin Taylor and Cochran Jeep
Had my Ford Ranger serviced at Cochran in Natrona Heights. They did a great job and did it quickly. The people were easy to deal with and friendly. The waiting area was comfortable and the people were nicely spaced. I would recommend this facility to anyone.
This is my 3rd Jeep. I have leased them all and have always taken them back to the dealer for service. Their service department was great! They got me in quickly and I was done about 15 minutes sooner than what I had been quoted. They were excellent in updating me on the progress of my car and were very friendly and courteous. This is my first Jeep I have bought from Cochran, and I plan on returning!
Called ahead to see if vehicle was still available. When arriving at dealership it was ready for our test ride. Terry Weston, our salesman went over a few things before leaving lot. Upon return Terry greeted us and started paperwork which went very smoothly. Terry's time and patience with us went above and beyond any other salesman I have ever dealt with. Terry set up my phone with app and to be able to get phone calls with a touch of a button. Terry explained everything in detail for inside operation of jeep. If #1 Cochran has a salesman of the year Terry falls into that category.
I can see why Cochran is #1. I recently moved to the area and this was my first visit to the dealership. Everyone at the dealership made me feel welcomed. They made me feel like they valued my business. My repair was performed quickly and the charges were reasonable. My initial contact, Mr. Jackson, handled my write up professionally and timely. My service advisor, Mr. Chambers, consulted with me on the repairs and possible solutions as well as the progress of my repairs. He gave me a confident feeling that the care of my vehicle mattered. He is also working on my behalf to resolve a recall issue with Ford Motor Company. #1 Cochran is my new dealer of choice.
Everyone in sales was very knowledgeable and helpful. They were very reasonable on my trade in value. The guy in finance was wonderful and kept right at my monthly limit without much work. The sales manager Nick was very attentive and very professional. Overall I highly recommend this dealership.
I have purchased or leased over 20 vehicles from #1 Cochran...this is my first from their Jeep store and the experience was excellent. The sales staff was extremely professional and most recently the auto body shop and the service department did an outstanding job on my new Gladiator.
TJ Gillie and Dustin and the crew at Chrysler DODGE RAM JEEP in Natrona Hts are the best. Traded my beloved 2015 Jeep Sport for a beautiful 2019 Sahara JL- what a great experience. They made me an awesome deal, and were extremely professional, knowledgeable and courteous through the entire transaction. And in and out in exactly 3 hrs- that's pretty quick when buying a car. I high recommend this dealership- new lifetime customer here!!
Jake was great and went the extra mile for me. Ellie, and Noah gave me a great experience. Very satisfied with my new car! #1 Cochran is great
I had a great experience with my recent purchase, and Chuck Carter was very easy to work with on the entire process. I received a fair value on the trade-in, and appreciated their no-hassle process.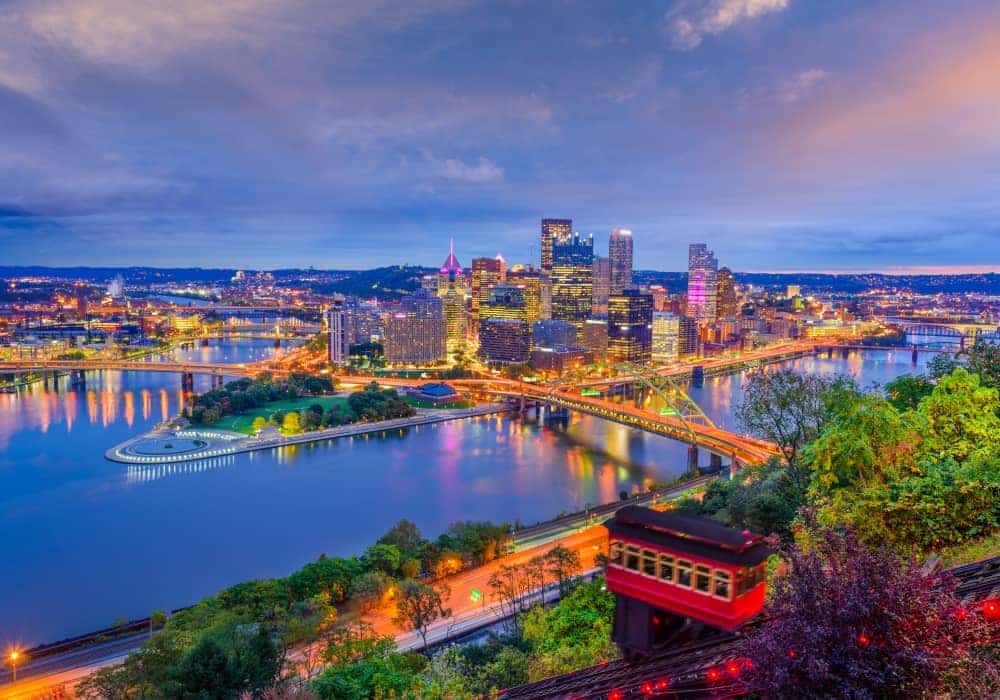 Get Directions To Our Dealership
Welcome to #1 Cochran Ford of Allegheny Valley
Treat yourself to the car-buying or-leasing experience that you deserve by visiting with the auto experts at #1 Cochran Ford. As the local hometown dealer that you can trust, our Ford sales professionals go out of their way to ensure that you're comfortable. No matter whether you want to lease a new Ford or buy a used Ford, we're here to help you with all your auto lease and loan needs. Schedule Ford service or view our new Ford lease offers, and Go One Better with the local hometown dealer you can trust: #1 Cochran!
Our Natrona Heights Ford dealer has a wide-ranging new Ford inventory for you to choose from. Take a Ford Explorer test-drive, or buy a family-friendly Edge SUV. Or, save on used Ford F-150 or Ranger pickups that are as durable as they come. Plus, know that you'll always enjoy Clearly Better Car Buying solutions with upfront and transparent pricing. We also have used Ford vehicles for under $10,000 and off-brand models, giving you an assortment of options.
Enjoy an informative and relaxed environment when you meet with the #1 Cochran Ford of Allegheny Valley finance team. Our financing specialists work hard to deliver exceptional financing rates, so you always know you're getting a great price on the vehicle you love. We go the extra mile in hopes that you'll visit us for expert Ford service over the years. From routine maintenance to detailed repairs, our certified-Ford service technicians have your best interests in mind. If you'd prefer to buy your own Ford parts instead, we make it easy to order genuine Ford parts online.
Leave your worries behind by visiting #1 Cochran Ford of Allegheny Valley. Our convenient location at 110 Route 908 Natrona Heights, PA 15065-2810, is easy for PA drivers visiting from Monroeville, Hempfield Township, Pittsburgh and beyond. Stop by today!
Contact Us